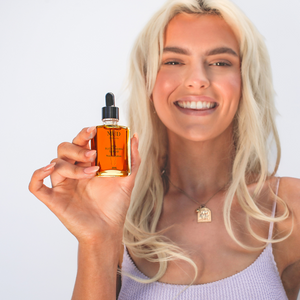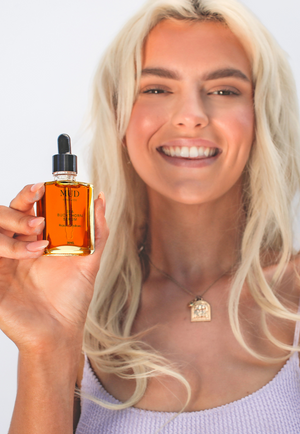 CHRISTMAS SALE ENDS TODAY
AS SEEN IN
Helping you with anti-ageing from the inside out.

Restore Balance, Reveal Beauty. Mud Organics takes a holistic approach to anti-aging, when you nurture your gut, you enhance your skin. Our products are carefully designed to balance the gut microbiome, boost collagen production and hydrate the skin from the inside-out.
Combine our Gut Health Supplements with our Best Selling Sea Buckthorn Serum; unleash the secret to youthful skin. A botanical treasure packed with antioxidants, vitamins and vegan omegas.
Watch as it nourishes, repairs, and rejuvenates your skin, revealing a luminous complexion that defies time.
Radiance That Turns Heads:
Embrace a luminous glow that captivates. Mud Organics Sea Buckthorn Serum revitalises uneven skin tones, leaving you with a radiant complexion that shines from within. Experience the joy of renewed confidence as your skin transforms before your eyes. Mud's serum is a game-changer, effectively reducing hyperpigmentation, spots and blemishes - unveiling luminous skin.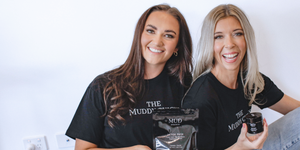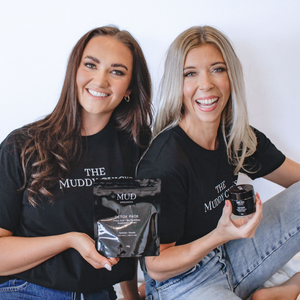 'Inner Health & Outer Beauty' are at the core of Mud Organics.
Amplify the Benefits:
Combine our gut health supplements with our sea buckthorn serum for a comprehensive approach to anti-aging. By nurturing your gut from within and providing targeted nourishment topically, you maximise the potential for radiant, age-defying skin. 
Embrace the beauty benefits of Fulvic Acid and Sea Buckthorn and unlock your skin's true potential. Experience the transformative power with Mud Organics' Sea Buckthorn infused products. Elevate your skincare routine and indulge in the beauty elixir of nature.